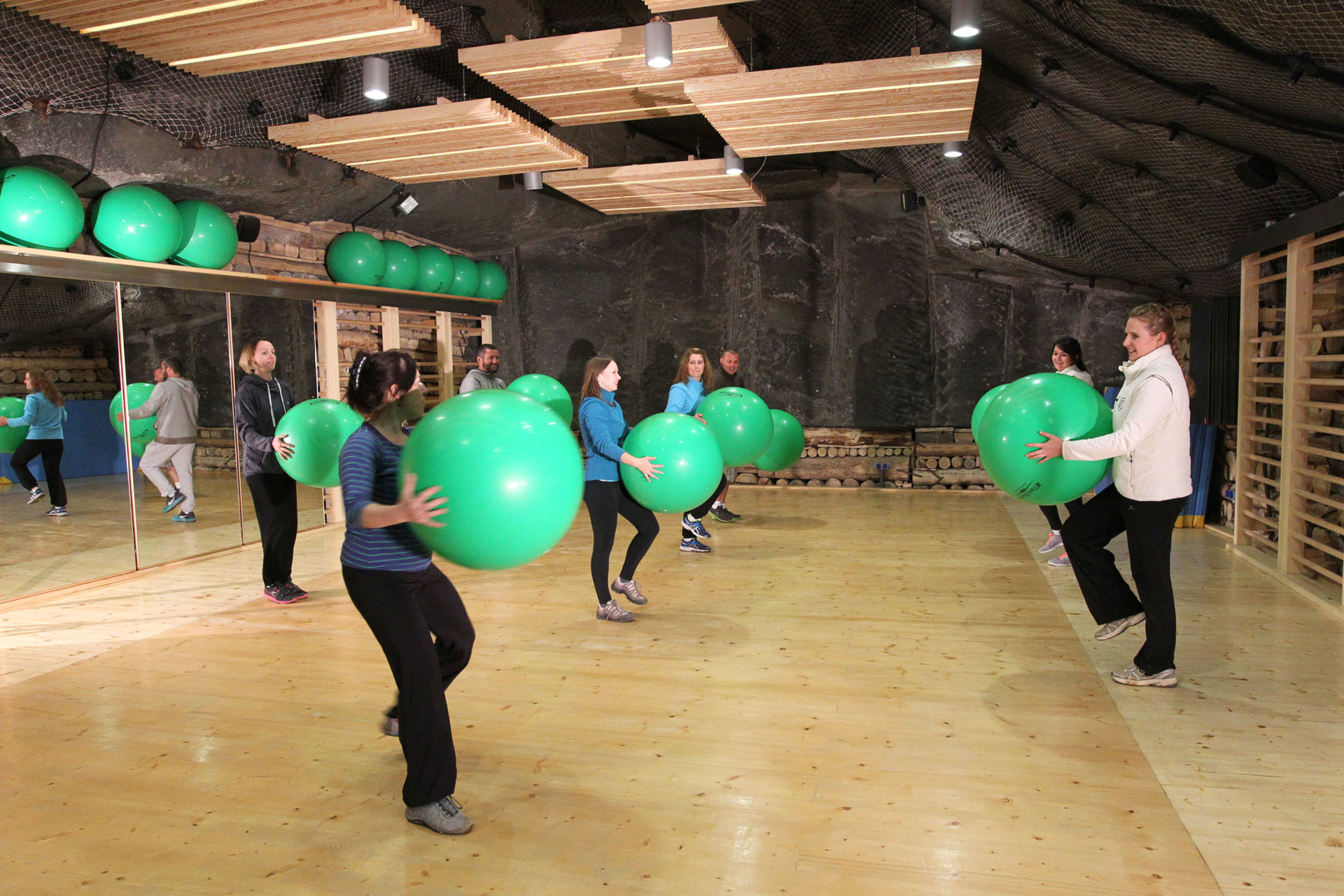 The programme includes:
A six-hour underground Health Resort visit, in daytime mode.
Participation in breathing exercises.
Participation in improvement exercises with elements of aerobics.
Access to rehabilitation equipment such as bicycles, elliptical trainers, stepper, fitness station and treadmill.
Medical personnel care: doctor, nurse, physiotherapist.

Good to know:
The descent takes place via the Regis Shaft. The distance from the Regis Shaft on Level III to the Health Resort chambers is approximately 700 metres.
The Health Day offer may be purchased for 1–3 days without the need for a medical examination.
Longer stays require important tests. Detailed information about 4–21-day stays can be found here.
Descents are possible from Monday to Friday, after prior arrangement of the date of the visit to the Health Resort.
Please wear comfortable shoes and clothing according to the conditions Health Resort. The temperature in the treatment chambers is 13–14.5ºC.
It is a good idea to bring a cup, coffee or tea, a plate, cutlery and something to eat with you. It is not possible to buy drinks and snacks on the spot. Patients can use a kettle.
Smoking of tobacco and e-cigarettes, consumption of alcohol and the use of electric torches is prohibited underground.
By deciding to accept the offer, you declare that you have become acquainted with the contraindications to stay in the salt workings of the Mine.