The Daily 4–21-Day Stays offer is carried out in the Health Resort areas located in the "Wieliczka" Salt Mine, at a depth of 135 meters.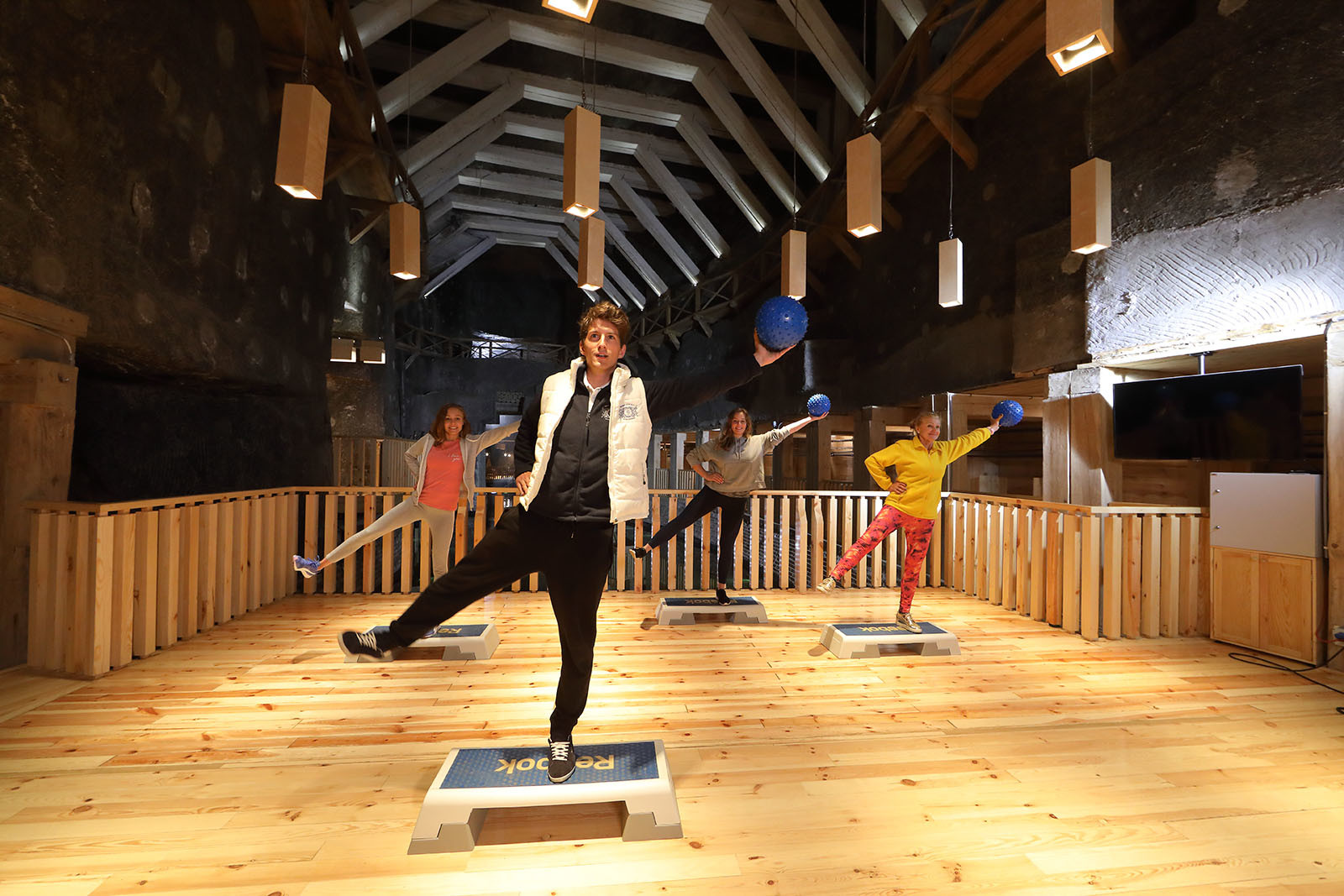 The therapy aims to improve the quality of life of patients by alleviating symptoms and fear of shortness of breath. The treatment is active, adapted to the needs and possibilities of the patients. The treatment programme includes respiratory gymnastics and physiotherapeutic treatments, maximising the healing effect.
Good to know:
Each treatment day includes a six-hour underground visit to the spa on a daytime, under the supervision of a doctor, physiotherapist and nurse.
The descent into the underground takes place via the Regis Shaft. The distance from the Regis Shaft on Level III to the Health Resort chambers is approximately 700 metres.
At the beginning of the stay, patients should provide current test results:
- urine, complete blood count (valid for 1 month)
- Chest X-ray (valid for 2 years)
- ECG (valid for 3 months).
The rehabilitation program is determined separately for each patient. It may include the so-called respiratory gymnastics: breathing control exercises, correction of respiratory pattern, diaphragm breathing exercises, respiratory muscles training, pulmonary hygiene procedures, relaxation and movement exercises, aerobics, health education classes.
Please wear clothing suitable for the underground temperature of 13–14.5°C and bring comfortable footwear.
You should bring food and drink with you.
Prior reservation and advance payment is required.
By deciding to accept the offer, you declare that you have become acquainted with the contraindications to stay in the salt workings of the Mine.