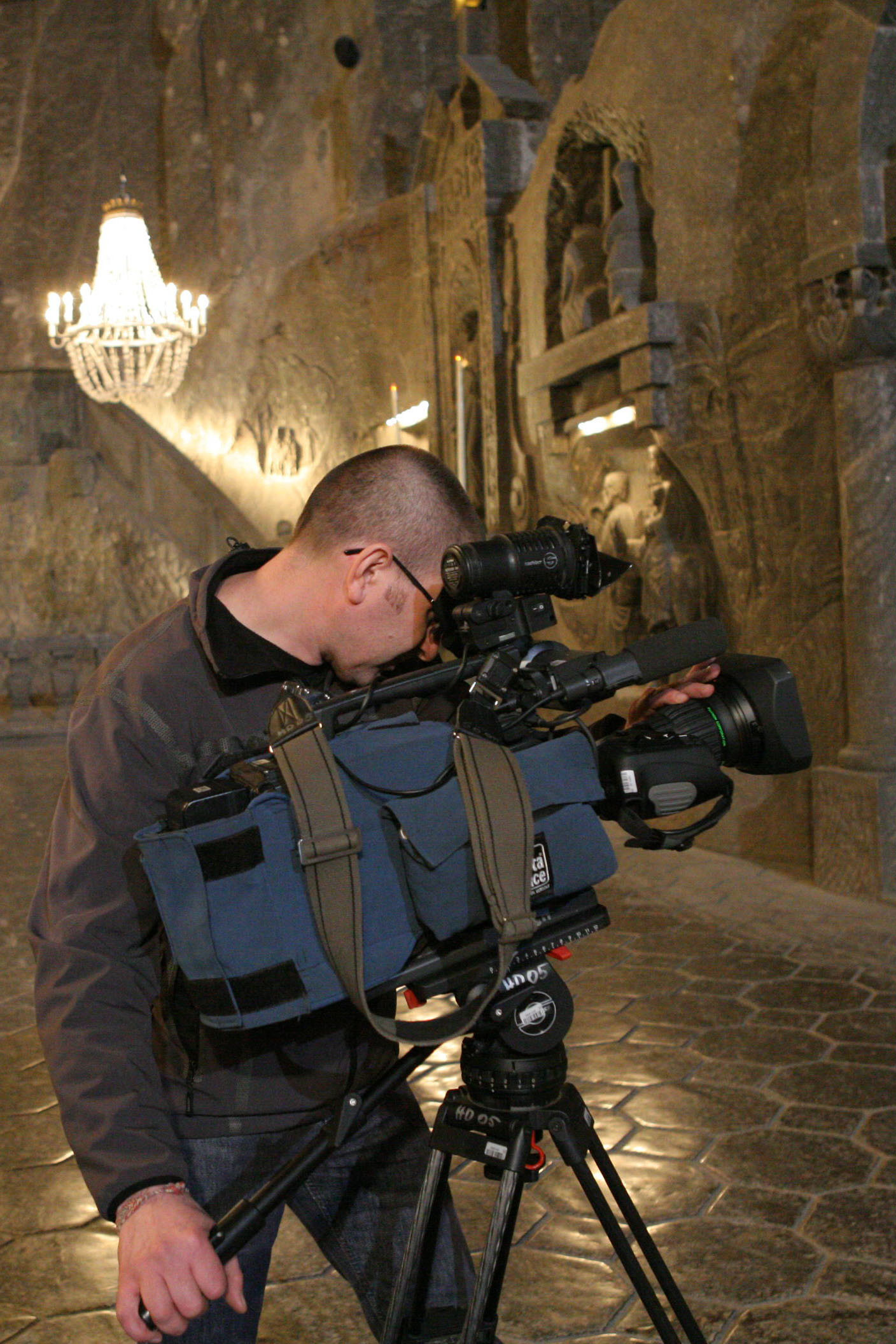 Press Office
Are you a journalist interested in selected issues from the history of the mine? Do you want to make recordings in the historic undergrounds of Wieliczka? Please contact our Press Office.
Underground recordings
Every year, the Wieliczka Mine is visited by journalists from around the world, including from such distant countries as Japan, China, Argentina, Vietnam, Uruguay, USA, Thailand, India, Australia and South Africa. Documentaries and episodes of educational programs are recorded here, materials for radio broadcasts and press articles are being collected.
What do we offer?
entrance to the Tourist and Miners' Route based on journalistic accreditation collected at the Information Point
help with making recordings and preparing materials regarding the "Wieliczka" Salt Mine
Photographing and filming
Photographing and filming in the "Wieliczka" Salt Mine by journalists requires authorisation issued by the Press Office.
"Wieliczka" Salt Mine authorises the use of drone at its area only in special cases (e.g. documentaries)