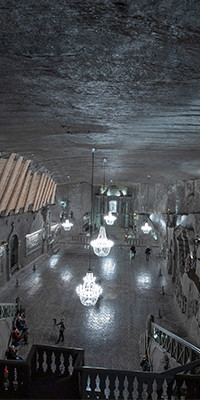 Ulaa Salim and his Sons of Denmark won the Krakow Film Award (100 000 USD), Dolce Fine Giornata by Jacek Borcuch received the Kulczyk Foundation Award (300 000 PLN) and Playing Hard by Kinga Dębska won the Audience Award – these were the results of the competition. The Polish Feature Film Competition also awarded a special distinction and 10 000 PLN to Karolina Bruchnicka for her role in A Coach's Daughter. For the fifth time, the competition jury also selected the best actor and actress, and the awards went to Gabriela Muskała (Fugue) and Jacek Braciak (A Coach's Daughter). The jury also awarded special distinctions to Jagoda Szelc for her film Monument and a great trio of actors: Dorota Kolak, Agata Kulesza and Maria Dębska for their roles in Playing Hard.

The Festival's programme was complemented by numerous competitions, including Script Pro and #63PL, concerts, workshops, presentations, as well as meetings with actors and directors. Some of them were also invited to the "Wieliczka" mine.

The underground wonders of the "Wieliczka" Salt Mine were admired by the following people Allan Starski – the chairman of the Main Competition jury and one of the most famous Polish set designers in the world, winner of the Oscar and Los Angeles Film Critics Association for best set design for Steven Spielberg's Schindler's List, as well as three-time Oscar nominee (Schindler's List, The Pianist, Maleficent), as well as BAFTA and Caesar nominee, Anna Biedrzycka-Sheppard.
The Tourist Route also saw Laura Rosenthal, Emmy Award winner for Olive Kitteridge and Mildred Pierce, who has been working for 25 years with renowned film directors and visual artists such as Todd Haynes, Lisa Cholodenko, Paolo Sorrentino, Woody Allen, Jim Jarmusch, Joachim Trier, Doug Aitken and Francesco Vezzoli, as well as Marcia Gay Harden, chairwoman of the Polish Feature Film Competition jury, laureate of an Oscar for her supporting role in Ed Harris' Pollock, who gained fame and critical acclaim thanks to such productions as Miller's Crossing by the Coen brothers, Mystic River by Clint Eastwood and The Courageous Heart of Irena Sendler. She also appeared in the screen adaptation of the international best-seller Fifty Shades of Grey.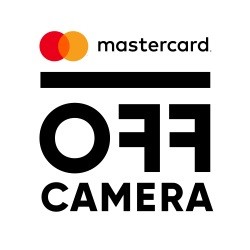 The underground chambers were also admired by Ellen Kuras, director of an Oscar-winning feature-length documentary The Betrayal and two-time Emmy Award winner, as well as theatre and film director Roger Michell, who gained worldwide popularity thanks to the excellent Notting Hill, and who is also known for Morning Glory starring Harrison Ford, Diane Keaton and Rachel McAdams, Enduring Love with Daniel Craig, as well as Changing Lanes starring Ben Affleck and Samuel L. Jackson.