The "Wieliczka" Salt Mine – one of the most frequently visited tourist attractions in Poland – records a good 2019, both in terms of the number of visitors.
"In 2019, the "Wieliczka" Salt Mine was visited by more than 1 863 000 tourists and guests – another record year in the mine's history. We are glad that people from even the farthest corners of the world are enthralled by the beauty of underground Wieliczka, which makes Poland famous around the world; however, the fact that the visitors contribute to various mining projects carried out underground is also very important. Thanks to the funds from tourism, we can secure chambers and underground galleries, invest in the mine, overhaul its infrastructure and thus increase the security of the facility, as well as its visitors and staff," claims Zbigniew Zarębski, President of the Management Board of Kopalnia Soli "Wieliczka" S.A.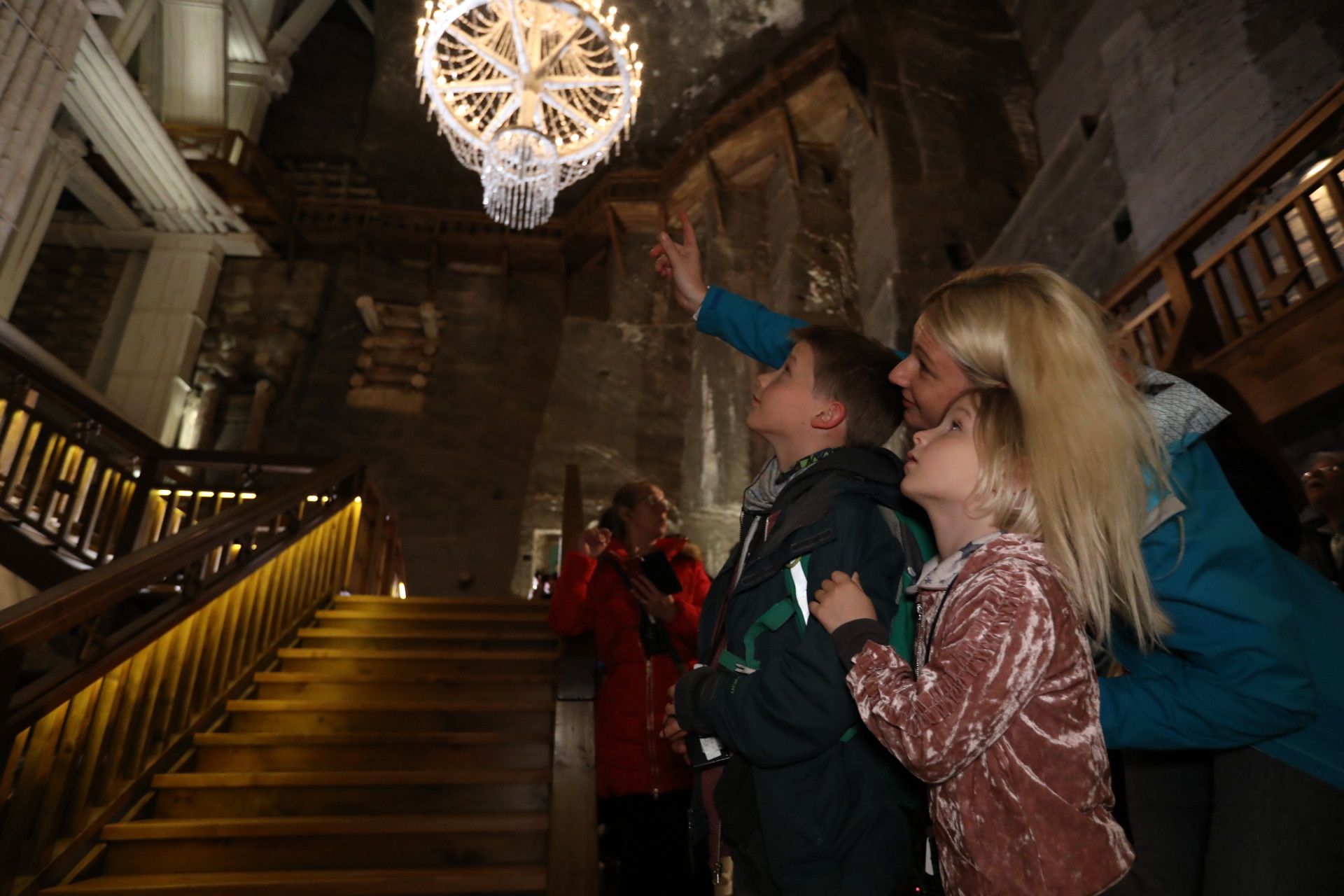 Visitors from all over the world
"Wieliczka" enjoys unwavering popularity among Poles and international visitors alike. The most numerous tourist groups in 2019 included the British (154 000), Italians (87 000), Spanish (84 000), Germans (79 000) and French (75 000). Throughout 2019, the number of tourists wandering around the salt galleries and routes increased by a total of 7% compared to previous year – that amounts to 116 000 new visitors! "Many years ago, we could clearly see the apparent seasonal nature of tourism. These days, this phenomenon keeps losing its importance – people travel more frequently, regardless of the season," points out Damian Konieczny, President of the Management Board of Kopalnia Soli "Wieliczka" Trasa Turystyczna. "What is more, the mine can be toured all year round, regardless of the weather outside. Hence, it's no surprise that in "Wieliczka", this gradually flattening tourist season is becoming increasingly apparent, with more and more groups going underground in autumn and winter. This is going to be our guiding principle when it comes to tourist traffic organisation."
Unique events and treatments
Special events and occasions, scientific symposia and festivals, as well as social campaigns – at this point, these are Wieliczka's bread and butter. The versatility of Wieliczka's underground chambers makes them a perfect place to host a New Year's concert or a classical music revue, then turn them into a film set, a boxing ring or a setting for an elegant ball. Throughout the entire 2019, Wieliczka hosted more than 300 diverse events and happenings, which attracted more than 30 000 participants.
Far away from tourist routes, the beneficial power of salt is used by our patients. Last year, more than 6 300 patients took advantage of the offer of the "Wieliczka" Salt Mine Health Resort, including therapeutic stays, spa treatments and prevention programmes. What is more, the beneficial salt microclimate in the depths of the mine helped not only Poles, but also patients from China, Canada, Switzerland, Israel and Ukraine. Our Graduation Tower also enjoys a surge in popularity – last year, it was visited by more than 234 300 people. Of course, the safety of the tourist traffic, as well as all other forms of underground stays, is constantly monitored and ensured on an ongoing basis by our mining staff.