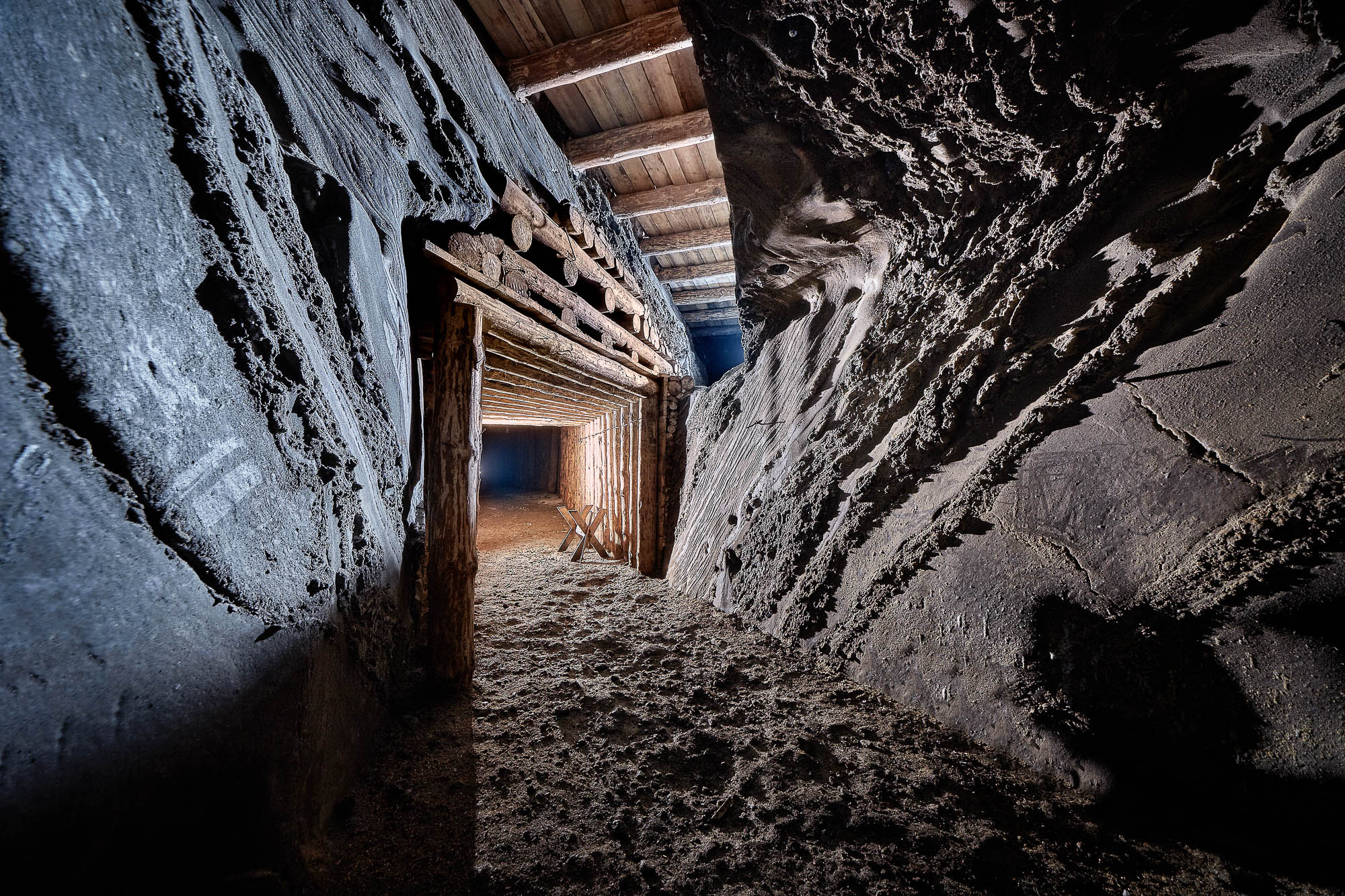 Wandering through the Mine, one might get the impression that crosscuts, ramps and drifts never end. But did you know that tourists have access to only 2% of all underground workings?
Initially, the corridors were dug low and winding, and in later periods, when miners had more experience and knowledge to better assess the location and extent of a deposit, the corridors became wider and more orderly.
The total length of the currently existing corridors in the Mine is approximately 245 km. Wieliczka miners carry out a thorough inventory of the salt underground, and each working and gallery has its own unique name. We can say without exaggeration that it is a complex and multi-level salt labyrinth, and therefore tourists can only tour the Mine in the company of a qualified guide who knows the underground passages like the back of their hand.
Good to know:
The Mine has nine levels, the lowest of which is located at a depth of 327 meters.
Underground galleries and corridors form a true underground labyrinth, 245 km in length.
Only 2% of all underground passages are open to the public.