SAFE HOTEL
Make sure to drop by our Grand Sal**** Hotel. Situated in the beautiful, historic St Kinga Park in the vicinity of the Graduation Tower, this intimate hotel will be a good starting point for underground trails and exploring the area.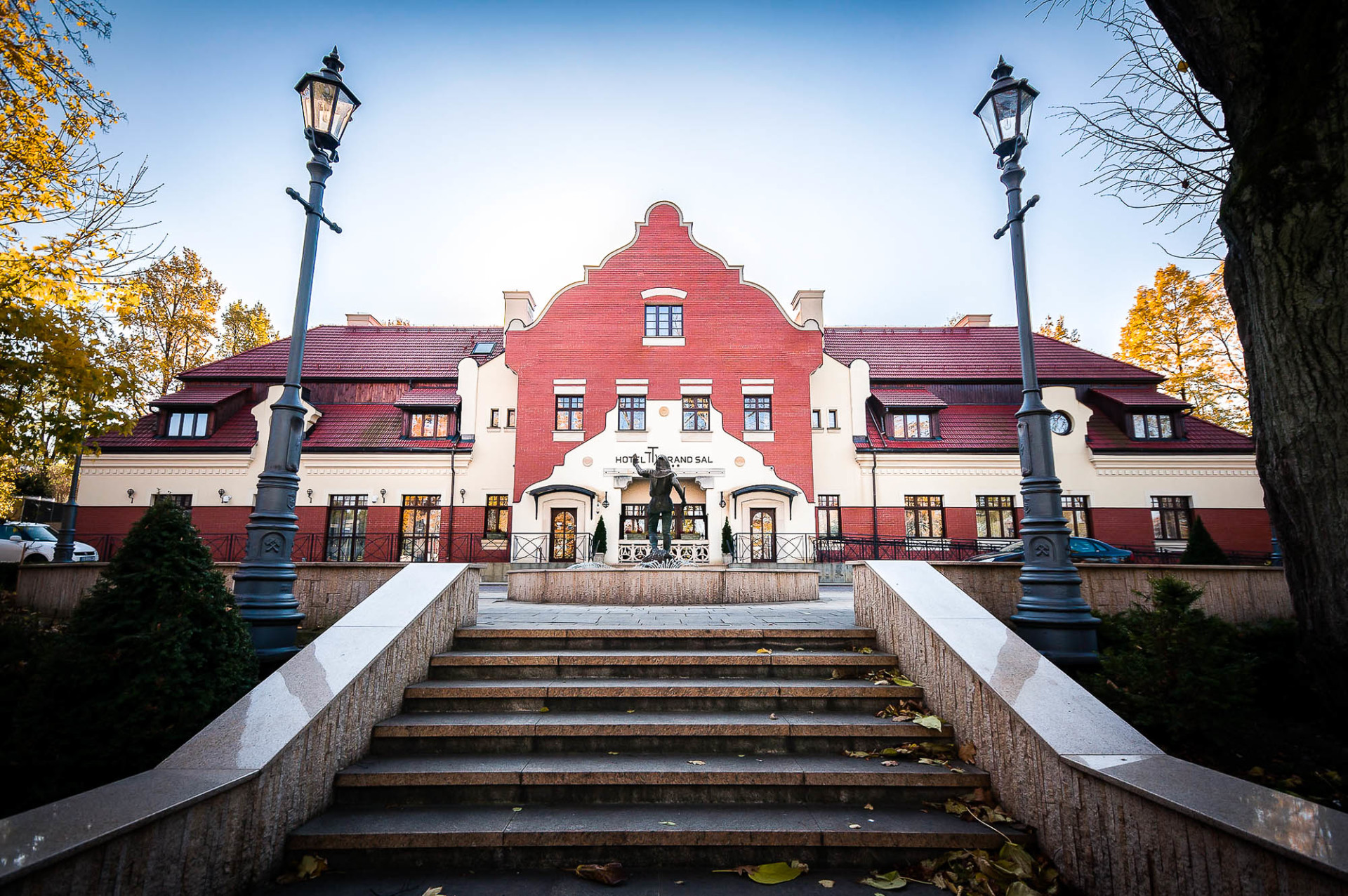 We have implemented special safety procedures, such as ozonising hotel rooms after each guest's departure and daily disinfection of the restaurant room and all common areas. All equipment and surfaces frequently touched by guests and employees are disinfected at least every 2 hours, and payment terminals, reception counters, tables and menu cards in the restaurant – after each guest. Each guest, like all our employees, undergoes a mandatory safety check (temperature measurement and hand disinfection) before entering the building, and only those who are registered may stay on the hotel premises. Protective masks must be used at the entrance and in all public areas. We have placed hand sanitiser dispensers in marked places at the entrance and on the premises of the hotel. For the sake of shared safety, we encourage guests to make non-cash payments. Invoices for stays are sent electronically.
The hotel restaurant serves breakfast in sets you can choose from, which can be ordered in room service. You will also be able to eat in the restaurant room at one of the tables set out to comply with the social distancing requirement, which your waiters and other employees are also obliged to observe. Increased hygiene and sanitary rules are enforced in the hotel kitchen, but all our meals are still just as tasty.