Undoubtedly, the "Wieliczka" mine has many advantages and you can find tons of reasons to go there. So, what can the mine offer? Visiting this place will not really appeal to those who do not want to breathe fresh air, relax after work or explore interesting places.
The "Wieliczka" Salt Mine – what if sightseeing and admiring unique views is not for you?
The "Wieliczka" Mine is primarily about great interiors and truly remarkable views. Underground salt chambers and galleries conceal numerous works of art, and even the salt chambers themselves can be considered artworks, created jointly by humans and the nature. What is more, while deep underground, you can also admire salt sculptures and reliefs, depicting the saints or scenes from the Holy Bible, sculpted by miners themselves.
You cannot visit Wieliczka without seeing the most beautiful place in the entire mine, namely the St Kinga's Chapel, where you can find a beautiful salt altar and breath-taking chandeliers decorated with salt crystals. Without a doubt, if you do not feel like admiring and exploring beautiful places, you should definitely avoid Wieliczka.
Do you want to breathe clean air? Visiting Wieliczka is a bad idea
What are some of the other benefits of the mine? Of course, beautiful sights and the tourist offer are not the only thing that is great about the mine. The "Wieliczka" Mine offers very clean air and a unique underground microclimate. The air that the visitors breathe while touring the mine is characterised by exceptional bacteriological purity, constant temperature (from 17°C to 18°C), high relative humidity (approx. 60-75%), high sodium chloride content (24 mg/m3) and elements such as magnesium, manganese and calcium.
Of course, if you do not want to breathe clean air that has a positive effect on your respiratory tract, then forget about the visit to the mine – it is definitely not for you.
Not interested in learning anything new? Forget about the Wieliczka mine
Interesting facts about mining, salt mining in Wieliczka or the salt itself are the basis of many fascinating stories that guides share with tourists who choose the Tourist Route. That is why visiting Wieliczka and touring the Mine along one of the available routes makes for a perfect opportunity to learn something new. Therefore, people who do not want to broaden their knowledge are strongly advised not to visit the "Wieliczka" mine.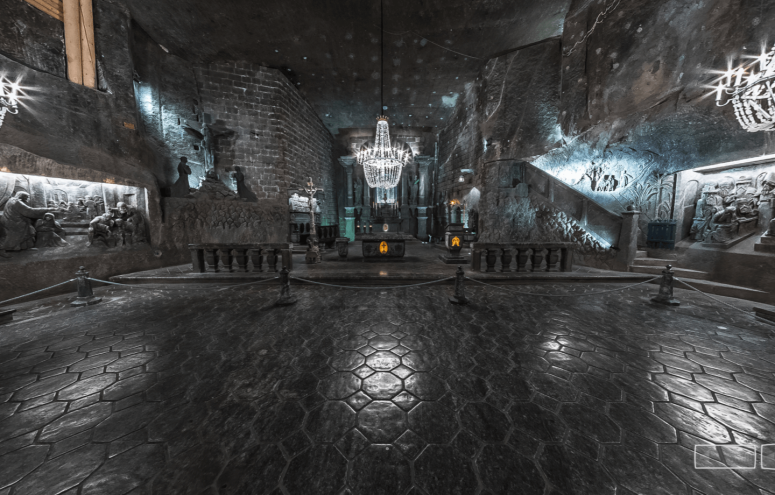 Avoid Wieliczka, if you do not want to relax after a busy day
A moment's respite after a busy day is something that everybody needs and deserves – the "Wieliczka" Salt Mine can help you with that with its Health Resort and its offer. Health Day is an innovative method of treatment of various respiratory system ailments. A six-hour underground stay is not only an opportunity to breathe in the extremely clean air, but also to participate in breathing and general fitness exercises with elements of aerobics and to use rehabilitation equipment.
However, if you are not tired and you do not dream about relaxation, then the Health Day is definitely not something you're going to enjoy.