Subterraneotherapy is based on exposing the patients to the synergistic effects of stimuli of a physical, chemical and biological nature, present in the underground spaces.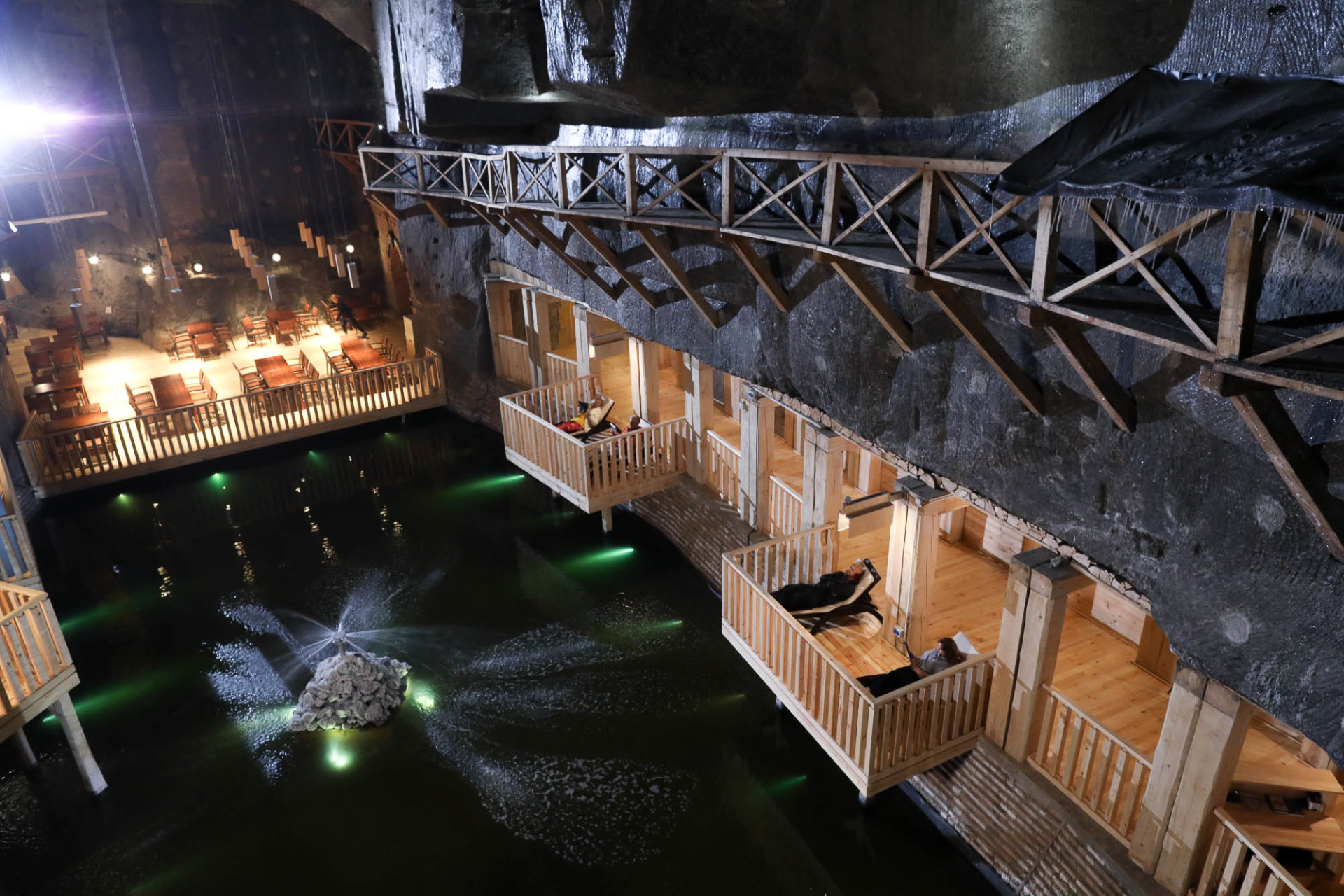 The microclimate affects the entire body through stimuli, it also has a more localised effect in the respiratory tract thanks to isolation from allergens, irritants and harmful substances. The high concentration of aerosolised NaCL present in the underground spaces in the stimulates motor and secretory function of the respiratory tract epithelium it is also conducive for their cleaning and moisturising.




Stable microclimate (temperature 12.9–14.5°C and 60–75% humidity) prevents bronchial spasms and drying of respiratory mucous membranes, stimulates adaptation mechanisms in the body.
Air purity, isolating from irritants (smog/pollutants) and allergens present in the air on the earth's surface.
Aerosol rich in minerals (3.0-8.0 mg/m³), especially sodium, potassium, calcium and chloride ions, has an anti-inflammatory effect and helps to cleanse the respiratory tract.
Exceptional microbiological purity promotes the restoration of bacteriological balance (i.e. proper bacterial flora).
High ionisation (concentration of 1,200-4,700 aeroions/cm³ exceeds several times the values found on the surface of the earth) has a beneficial effect on the respiratory and nervous systems, as well as hormonal economy.
Isolation from external stimuli ensures full mental relaxation, alleviates stress levels.
The atmospheric pressure in underground chambers is higher than on the surface and the increase is proportional to the depth. The increase in pressure is a positive climatic stimulus for the human body, because if the air is properly saturated with oxygen (like on the surface of the earth), its arterial partial pressure increases and thus the tissues are better supplied with oxygen.
The movement of air in underground workings is forced by the ventilation system of the workings. It affects the formation of salt spray and is an important factor in the rapid regeneration of air in the chambers after the stay of larger groups of patients.